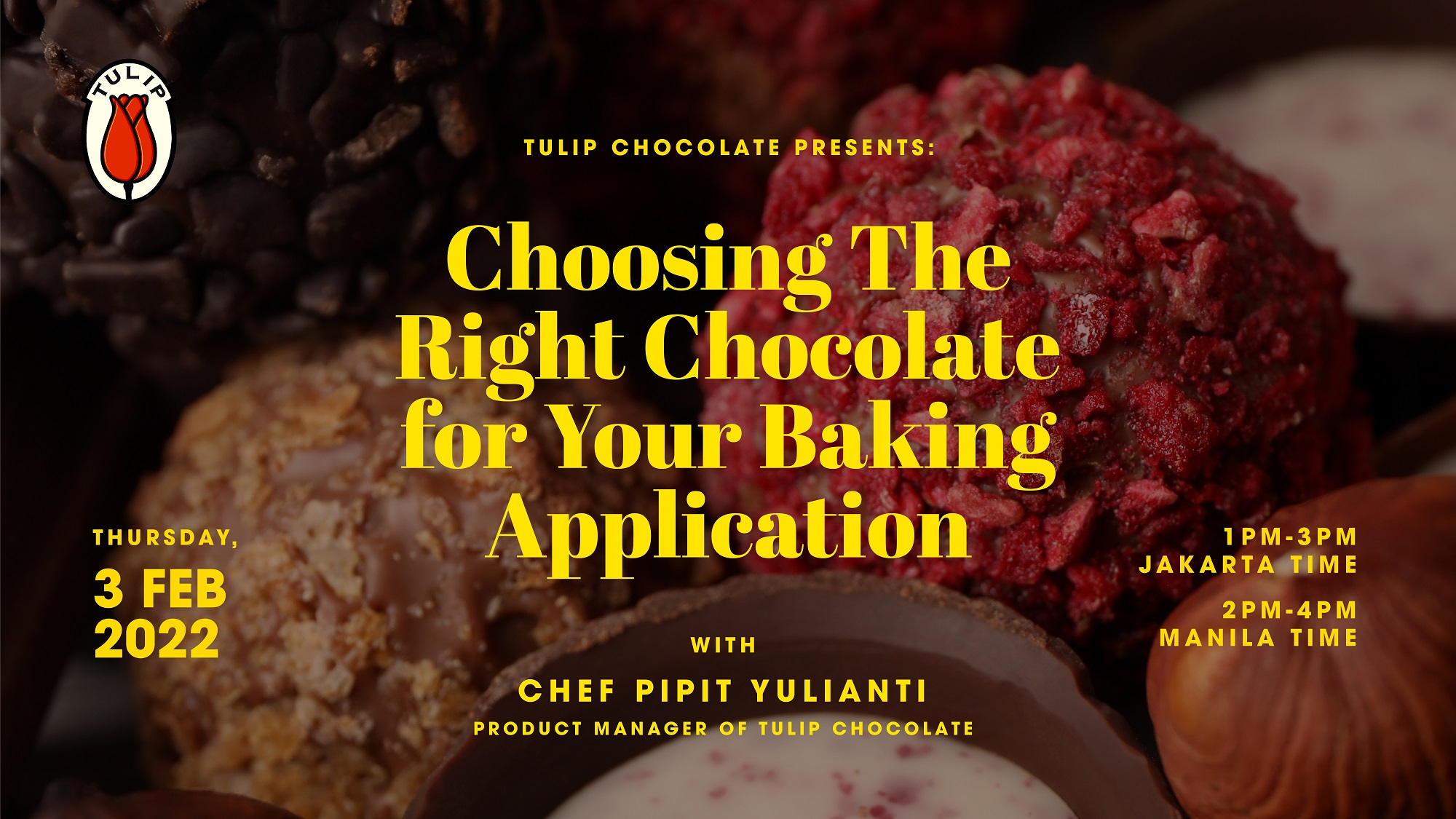 With so many different chocolate products on the market, do you ever get confused which one to use for your baking recipes?

In this webinar, we will reveal all when it comes to using Tulip Chocolate products for any of your baking or chocolatiering recipes!

Tulip Chocolate is hosting a special webinar where you can learn more about our products in detail and when to use them and for what baking application.
Chef Pipit Yulianti, will explain all you need to know about what chocolate products to use in applications from cookies to ice cream making.

What You Will Learn:
- Get to know more about Tulip Chocolate products in detail
- Learn what chocolate products to use for over 17 baking, beverage and chocolatiering applications
- By attending our webinar you will get a free chocolate recipe e-book that you can recreate at home
Join this webinar on Thursday, 3 February 2022
1-3 PM Jakarta Indonesia Time

2-4 PM Manila Philippines Time
All attendees who stay till the end of the webinar will receive an e-Certificate
About the Presenter:

Chef Pipit Yulianti is an experienced chocolatier with over 10 years of experience. At Tulip Chocolate, she helps with recipe creation and advises on foodservice applications for our clients.
Please NOTE: This webinar will be presented in English.