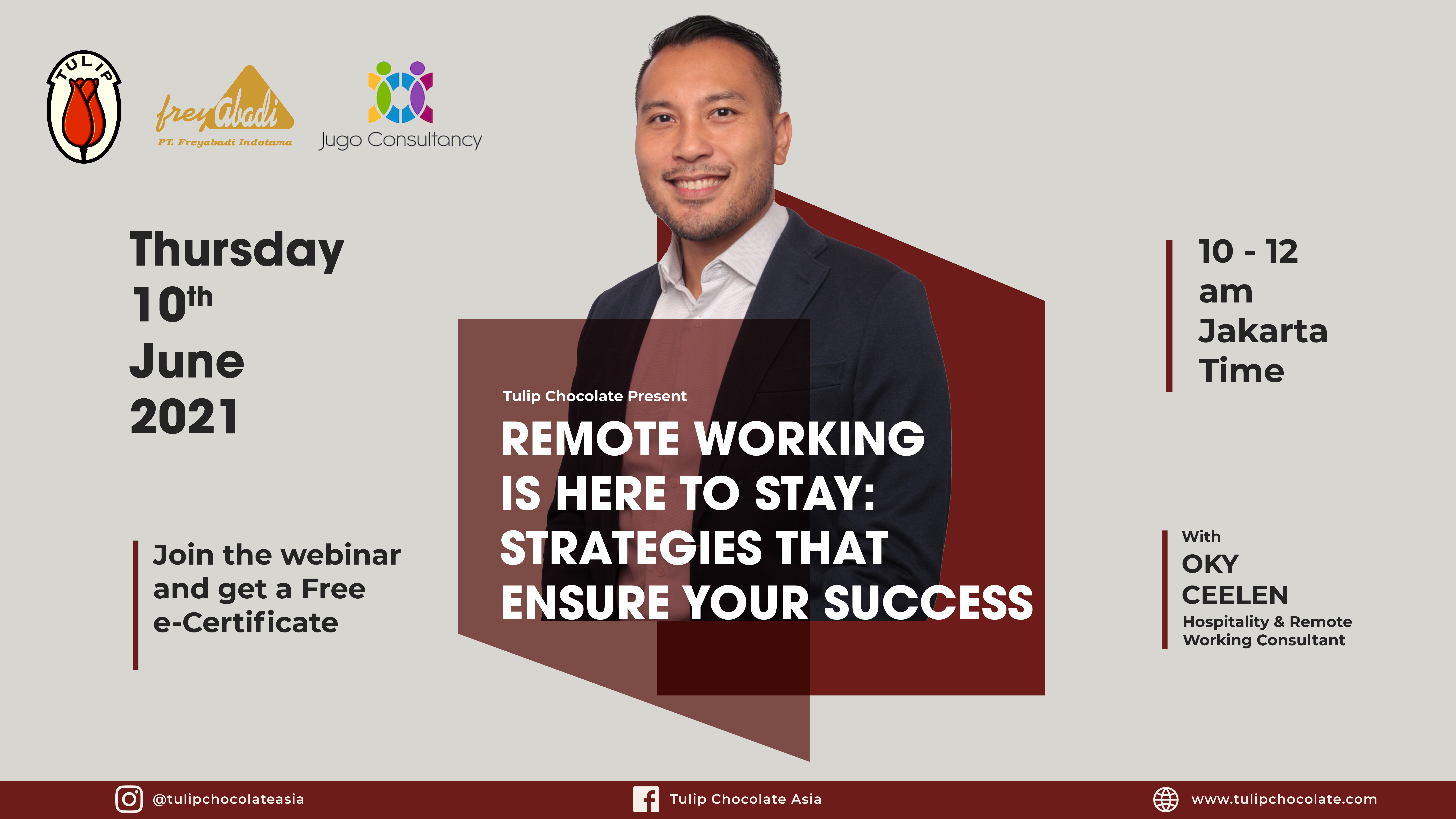 No matter what company you are running, large or small, everyone is affected by the COVID-19 Pandemic. However, companies need to continue to thrive and many are still adjusting and trying to navigate their way through the New Normal - Work From Home situation.
So how can your foodservice or manufacturing company ensure that your teams are still running effectively and efficiently? How can you overcome the many traps and challenges of a Work From Home workforce?
That is why we have invited Hospitality Consultant & Performance Coach Oky Ceelen to our next webinar. Mr. Ceelen has been dealing with remote working strategies and technologies even before the pandemic struck.
Who Is Oky Ceelen?
People's person at heart with a passion for hospitality and Learning & Development, he is a Director and Co-Founder of Jugo Consultancy. An Associate Certified Coach by the International Coach Federation, he thrives on elevating individuals and teams by guiding them in their self-development, whilst contributing to business growth. As an experienced international trainer, he designs and delivers a variety of human skills training. Oky believes personal development is key to both individual and team engagement, performance and happiness.
What you will learn in this webinar:
- Practical Remote Working or Work From Home strategies
- Cost-effective tactics to increase engagement and retention or Cost-effective tactics to increase engagement and lower turn-over
- Using technology to increase your Remote Team's performance and productivity
Who Is This Webinar For?
- You are struggling with managing your Work From Home team

- You work from home and want to learn how to improve the overall effectiveness of your Work From Home team

- You are frustrated with the Work From Home situation and want to improve your own performance
If any of the above describes your current situation then make sure that you register by filling out the form on the right-hand side of the page.
About Jugo Consultancy
Jugo Consultancy was established in Singapore in 2016 and specialises in advisory services for the hospitality and business events industry. Primarily offering services in (digital) training & development, transformative coaching and meeting management advisory. Their extensive network also allows them to offer clients access to expertise in financial management, marketing and branding, business strategy and technology. Jugo Consultancy believes tailored, innovative and cost-effective solutions are most impactful in boosting competencies, performance and business.
This webinar will be delivered in English