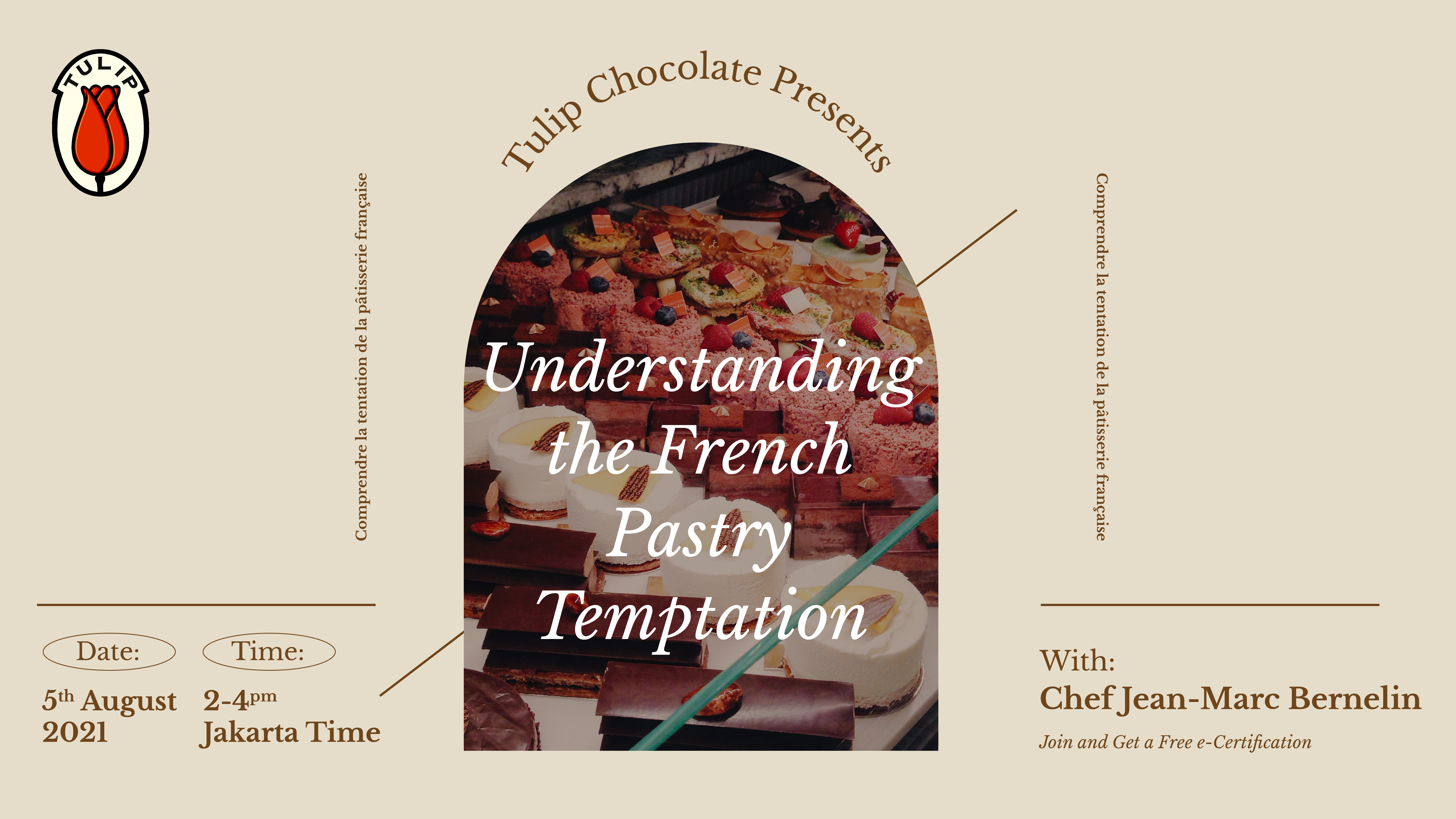 Are you planning to include French pastry products in your business? Or are you interested in learning the ins and outs of French pastry?

Tulip Chocolate is hosting a special pastry webinar which will be lead by our renowned pastry chef, Jean-Marc Bernelin. During this webinar, Tulip Chocolate will introduce you to the temptation of French Pastry and how it can be a great addition for your food business.

Chef Jean-Marc Bernelin will take you through the following:
He will provide in-depth knowledge and history of French pastry
You will learn the variety of French pastry products that you can apply to your food business
Understand the evolution of French Pastry and how it is applied to French/Asian fusion pastry ideas
He will share several French/Asian inspired pastry and confectionery recipes that are tried and tested for you to recreate in your homes and food business
Join this webinar on 5 August 2021
2-4PM Jakarta Indonesia Time
3-5PM Manila Philippines Time
3-5PM Kuala Lumpur Malaysia Time
and get a e-Certificate for those who attend the webinar all the way till the end.
About the Presenter:
Jean-Marc Bernelin is a pastry chef from France and has over 20 years of experience in the pastry and chocolate industry. He has spent a significant amount of time in Asia and has now joined the Tulip and Embassy Chocolate team.
Please NOTE: This webinar will be presented in English.