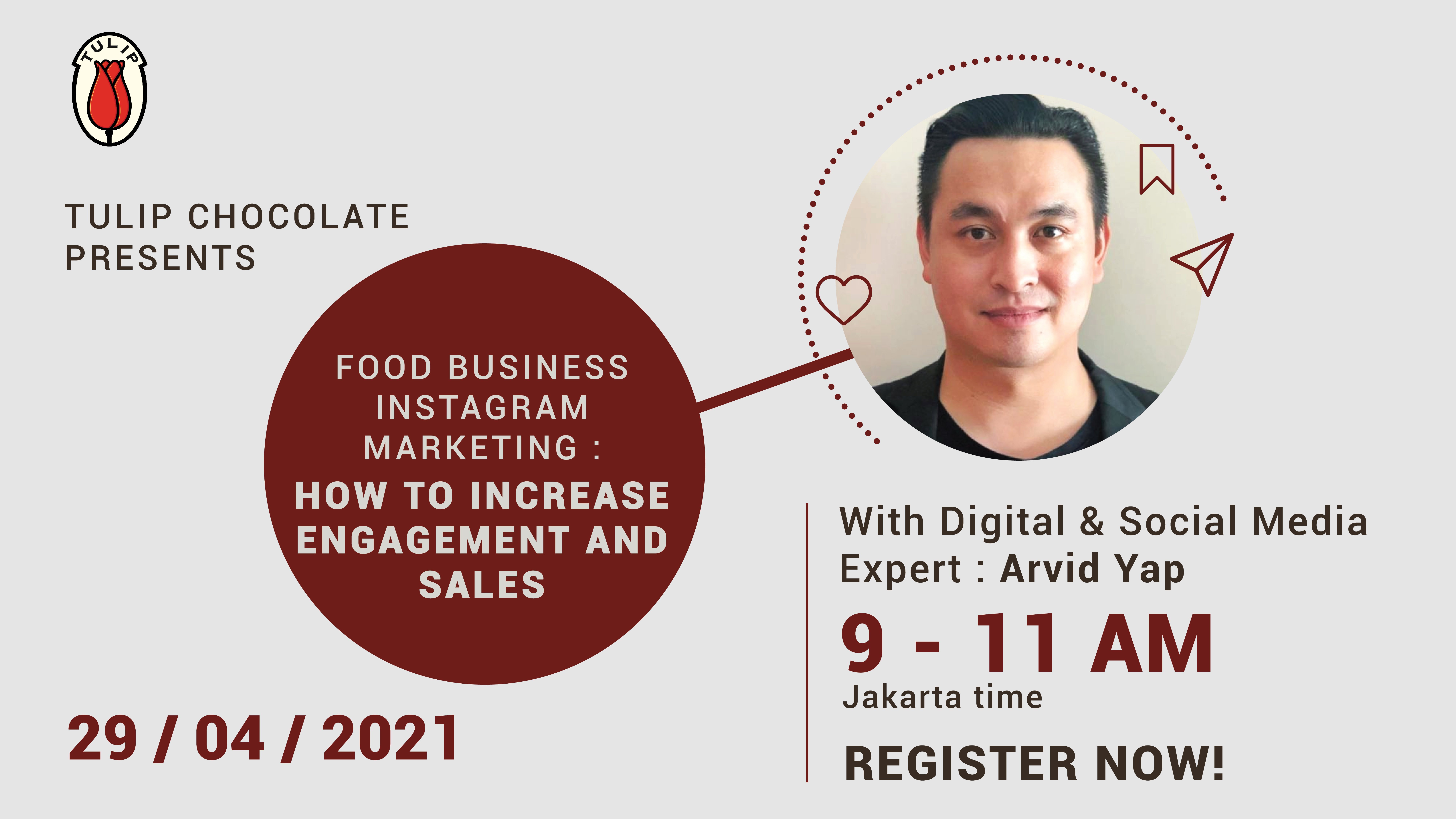 HOW TO USE INSTAGRAM TO INCREASE ENGAGEMENT AND SALES FOR YOUR FOODSERVICE BUSINESS
Are you struggling using Instagram for your restaurant, bakery, hotel or cafe?
Don't know what to post, when to post, or how to use Instagram to get customers?

Well, you won't want to miss our upcoming webinar with Arvid Yap, the Head Marketing for Tulip Chocolate. With over 11+ years of experience in digital and social media marketing, he has worked on international brands, as well as small to medium sized companies in Europe and Asia.

Additionally, he has also helped to digitize a chain of cake shops using digital marketing and ecommerce.

This webinar will take you through the following:

- The "Hashtag Secret" that not many people know about
- Content creation ideas that will never leave you wondering what to post next on Instagram
- How to effectively use Instagram Stories to gain more engagement and get your posts seen by more people
- How to use Instagram to get more customers and keep them coming back

- Instagram sales promotions during a Pandemic
- 5 lucky webinar attendees will win a 45-minute Instagram marketing consultation with Arvid.
This webinar is FREE for everyone and will be presented in English.