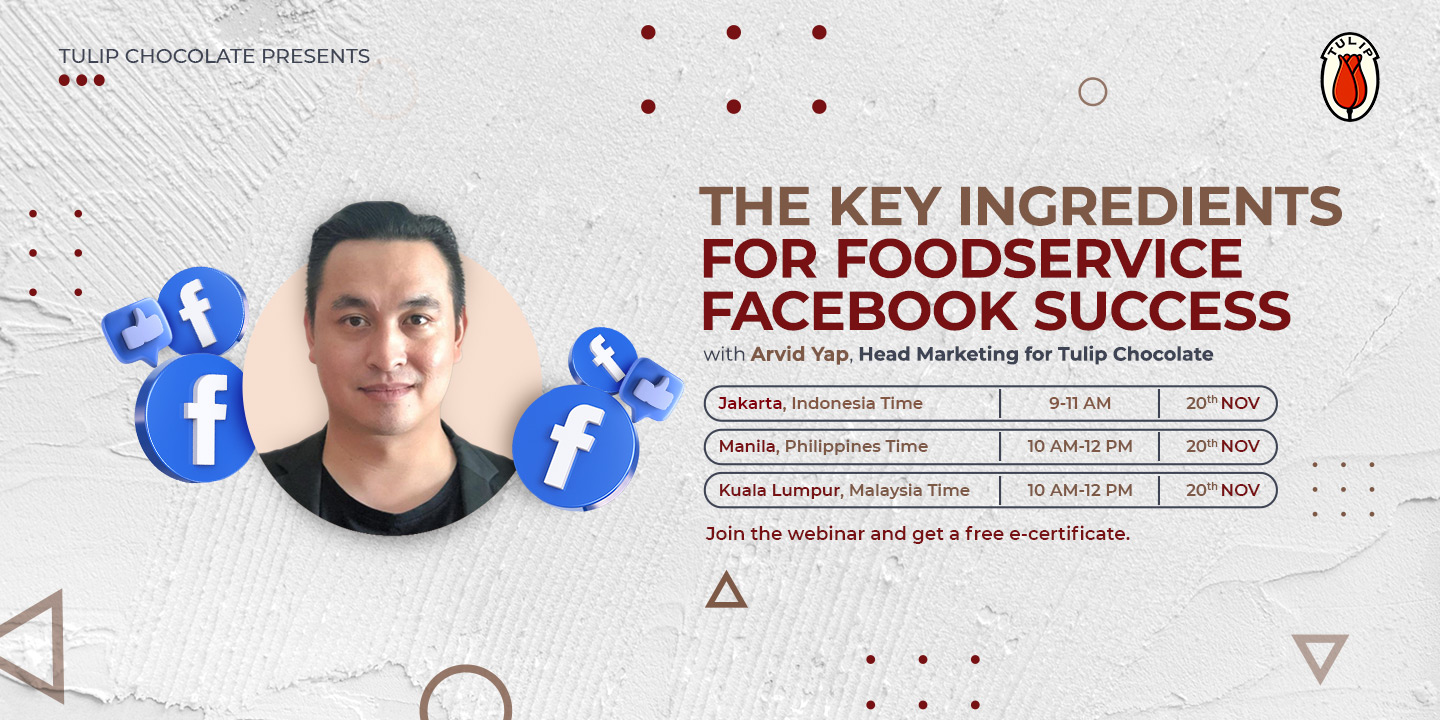 Are you struggling to create Facebook content for your foodservice business that speaks to your audience? Or are you interested in building awareness the right way on Facebook?

Tulip Chocolate is hosting a Facebook marketing webinar which your foodservice business can greatly benefit from. Led by our digital marketing and social media expert, Arvid Yap, he will show you effective strategies that turn followers into loyal customers using Facebook.

What You Will Learn:
Learn the one secret concept that many of your competitors are ignoring
Learn the 80/20 rule of Facebook marketing that will engage your fans
Discover inspirational content ideas for executing a content marketing strategy on Facebook
Learn about social media customer service and how to apply this to your food business
Learn how to deal with negative reviews or comments

Join this webinar on Saturday, 20 November 2021
9-11 AM Jakarta Indonesia Time
10 AM-12 PM Manila Philippines Time
10 AM-12 PM Kuala Lumpur Malaysia Time
All attendees who stay till the end of the webinar will receive an e-Certificate
About the Presenter:

Arvid Yap is the Head of Marketing for Tulip Chocolate. With over 13+ years of experience in digital and social media marketing, he has worked on international brands, as well as small to medium-sized companies in Europe and Asia.
Please NOTE: This webinar will be presented in English.